Sailboats and catamarans are mainly chartered from Saturday to Saturday. adapt your dates accordingly to optimise your search.
17 motor yachts available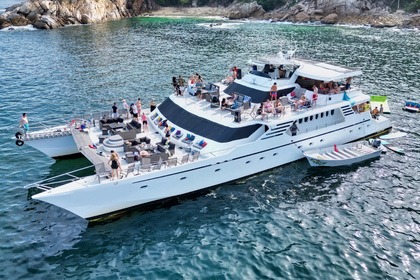 100' Mega Yacht - [All Inclusive] | 185 people
(30.48m)
Puerto Vallarta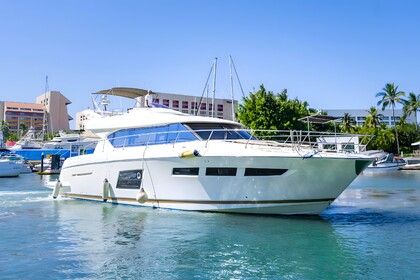 Prestige - 2017 | 15 people
(18.8m)
Puerto Vallarta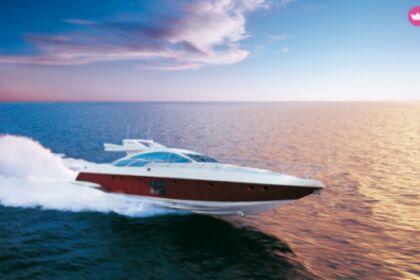 Azimut - Azimut 60 S | 15 people
(19m)
Puerto Vallarta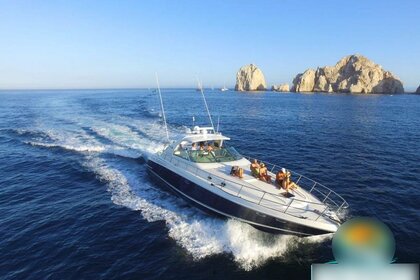 Sea Ray - 65ft Sundancer | 14 people
(19.8m)
Cabo San Lucas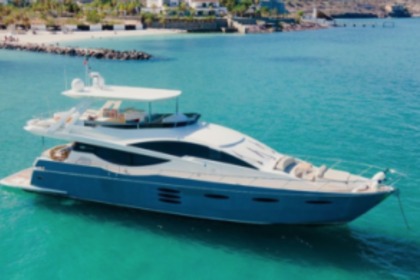 Marineer - 2012 | 8 people
(24m)
La Paz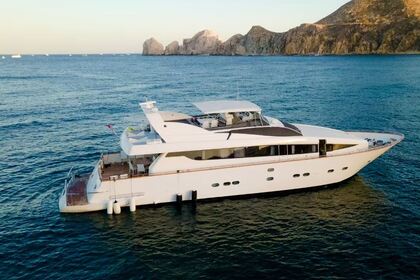 Luxury Power Mega Yacht - 98ft | 15 people
(29.87m)
Cabo San Lucas
Sunseeker - 2015 | 12 people
(27m)
La Paz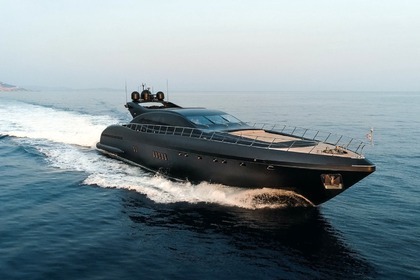 Mangusta - black 108ft. | 20 people
(32m)
Cabo San Lucas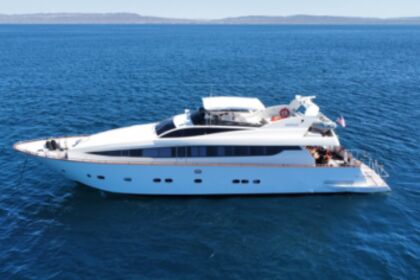 ANTAGO - Antago 97 | 25 people
(31m)
Cabo San Lucas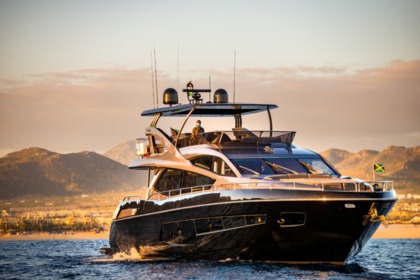 Sunseeker - luxury yacht | 8 people
(24.38m)
Cabo San Lucas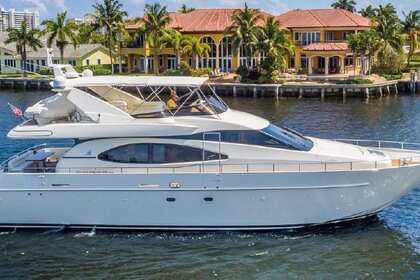 Azimut - 2000 | 20 people
(21.3m)
Puerto Vallarta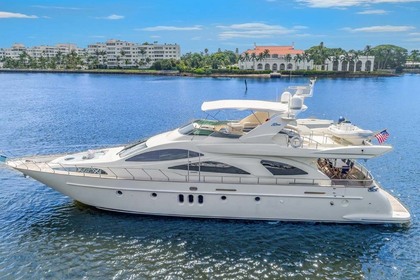 Azimut - 80ft luxury yacht | 15 people
(24.38m)
San José del Cabo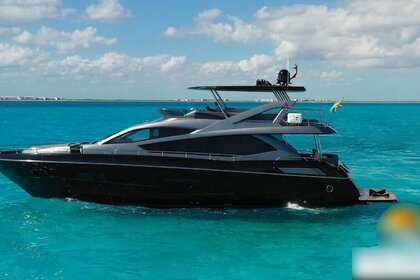 Sunseeker - 82 | 16 people
(24.38m)
Cabo San Lucas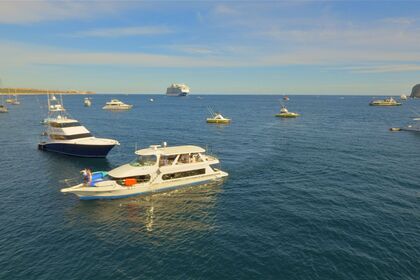 bluemoon - 74ft Yacht | 45 people
(22.5m)
Cabo San Lucas
Sunseeker - Portofino 57 | 13 people
(16m)
Cabo San Lucas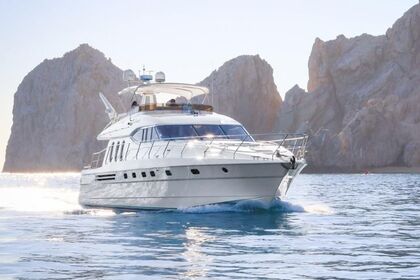 Discount offer
Viking - Princess | 12 people
(21m)
Cabo San Lucas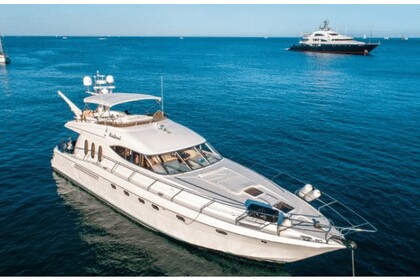 Viking - Luxury custom yacht 70ft | 15 people
(21m)
Cabo San Lucas
Rent a yacht in Mexico
Guests on chartered luxury yachts in Mexico will be entertained by extravagant fiestas and stunning views of the paradisical Caribbean Sea. With an inventory consisting of yachts of varying sizes, prices and functions, you can find the perfect catered and crewed yachts to explore both coasts of Mexico. Whether you decide to anchor off secluded beaches and coasts or choose to frequent world-class resorts and ports, you can experience the freedom and elegance of Mexico with a yacht rental for a week or longer.
Luxury yachting in the Pacific and the Caribbean
Mexico offers a wide variety of stunning seaborne adventures. From majestic mountains to unspoilt beaches, you can charter a luxury yacht through the Yucatan Peninsula and its Caribbean climate or choose more intrepid shores with rich tropical forests and seaside dunes and deserts. Throughout your journey, you can enjoy astonishing coral reef ecosystems that are rich in marine wildlife, all from a well-tended yacht crewed by a professional skipper. Mexico has fast become the destination of choice for insightful and sophisticated travellers, with locations like the Baja Peninsula, the Sea of Cortez and the Mexican Riviera (Mazatlan to Cancun) being favourites.
Renting yachts in Mexico
If you want total relaxation in Mexico, choose a luxury yacht rental with an attentive and knowledgeable skipper. Mexico's biggest draw may be its beaches — many of which feature pristine waters and rugged coastlines — but you can also arrange a private charter with additional features, like fishing and sea sports. Your skipper will help plan a journey which suits your needs. From romantic getaways to active adventures, a luxury yacht rental in Mexico is the perfect way to explore the country's rich heritage and indulge in some of the world's very best seafood and sizzling seaside nightlife.
How much will my yacht rental in Mexico cost?
The cost to rent a yacht in Mexico varies depending on the season you want to rent and also the size of the yacht you choose. During the high season, which runs from October until April in Mexico, you can expect your yacht rental to cost anywhere from €1,100 for a half day charter, €1,790 for a day charter, or €7,700 for charter lasting a week. During low season, which is from June until September, yacht hire costs anywhere from €986 for either half a day or a full day or €6902 for a week.
Is it possible to rent a boat with or without a skipper in Mexico?
In Mexico, it is possible to rent a yacht either with or without a skipper. Furthermore, in most cases, it isn't necessary to have a boating license which means that this is the perfect place for beginner sailors to practise sailing without a skipper. You only usually need a boating licence in Mexico if you are carrying fishing equipment or passengers, or if the charter company/boat owner you're renting from requires it. However, if you want to enjoy a nice cruise without worrying about steering the boat, you may still prefer to hire with a skipper and in Mexico, we have many boats where the skipper is included in the price of the boat.
What weather and sailing conditions are expected during my yacht rental in Mexico?
The weather varies greatly in Mexico depending on where you want to go but in general, most people tend to visit La Paz during their yacht vacation rental. In this area, you can expect an increase in rainfall from July until October. During this time, which also happens to be Mexico's monsoon season, you can also expect many thunderstorms and an increase in humidity, as well as low pressure areas and tropical cyclones. The temperatures during winter are generally pleasant and can range from 20-25°C (68-77°F) but in summer these temperatures typically rise to 30-32°C (86-90°F). Rainfall in this area is relatively low for the majority of the year but with the little monsoons that occur from July until October, the annual rainfall usually exceeds 400 mm (16 inches).
When is the best time for my yacht charter in Mexico?
The best time for your Mexico yacht rental really depends on what sort of weather you prefer, and whether you mind the crowds or not. The high season for sailing in Mexico runs from November until April which is drier, but also a little cooler than the summer months, with temperatures of around 26°C (79°F). During the winter months, there is typically less rain and lower temperatures but the wind speeds pick up, blowing in from the north-east at a speed of 10-15 knots. If you don't like the rain, this is generally considered the period in which you should go, but the better weather does also tend to bring crowds, meaning that if you're after a quiet holiday, you should avoid this time.During the summer months, you can look forward to higher temperatures of around 32°C (90°F). If you like swimming and snorkelling, this is the perfect time to go as the sea temperature is about the same. During this period, there are also lighter winds blowing in from the south-east.The rainy season in Mexico runs from July until October and overlaps with the monsoon season, which is at its worst from July until mid-September. Luckily, the majority of the tropical storms miss La Paz and the rest of the southern Baja Peninsula but it is still a good idea to keep an eye on the weather forecast before and during your charter so you aren't caught out.
Most popular ports and sailing areas to visit during my yacht hire in Mexico?
In general, when people think about going sailing in Mexico, La Paz comes to mind. With a name that translates to 'The Peace', this city certainly lives up to its name while still offering a wealth of things to see, as well as a wide selection of bars and restaurants where you can eat when you get hungry.Possibly the most spectacular thing to see here though, is the islands found in the Sea of Cortez. In this sea there are over 900 islets and islands that you can visit, including 37 major islands - Isla Tiburon and Isla Angel de la Guarda to name just a couple. This sea is also home to some of the most spectacular marine life, including but not limited to parrot fish, triggerfish, manta rays, and various species of sea turtle, dolphin and whale.There are other superb sailing destinations though. Aside from its magnificent marina, found at the entrance to the Rio Ameca, Mazatlan is also a desirable destination for bird lovers, surfers, snorkelers and divers. It also has a market, which is perfect for buying souvenirs and some small deserted islands nearby (Tres Marietas), which are home to many reefs and underwater caves, ideal for a truly unique experience.You can also go sailing through El Arco in Cabo San Lucas or visit Puerto Vallarta and Mexcaltitan Island in the state of Nayarit, long believed to be the birthplace of the ancient Aztec civilization. Alternatively, you can visit the fishing town of Playa del Carmen, a favoured destination by scuba divers, or sail out from Cancun to Isla Mujeres, an island famous for its reefs, restaurants, the Cancun Underwater Museum and turtle rehabilitation and breeding efforts.
What to do during my yacht rental in Mexico?
The crystalline waters of Mexico offer many snorkelling opportunities, as well as many amazing sights. Mexico has a very rich history and if you fancy taking a little break from the water, it would be worth checking out some of the sites of the ancient Aztec civilisations. You can also visit the many islands surrounding Mexico for even more amazing sightseeing opportunities.
How to get to Mexico?
The quickest and easiest way to get to Mexico is by plane, and there are direct flights from most states in the USA, many European countries, and also many cities within the UK, including London, Manchester and Birmingham. However, many people also opt to travel by bus, car or train from the USA, and it is also a popular destination for cruise ships.
Our client reviews
4.9 / 5
Score calculated based on 140813 reviews